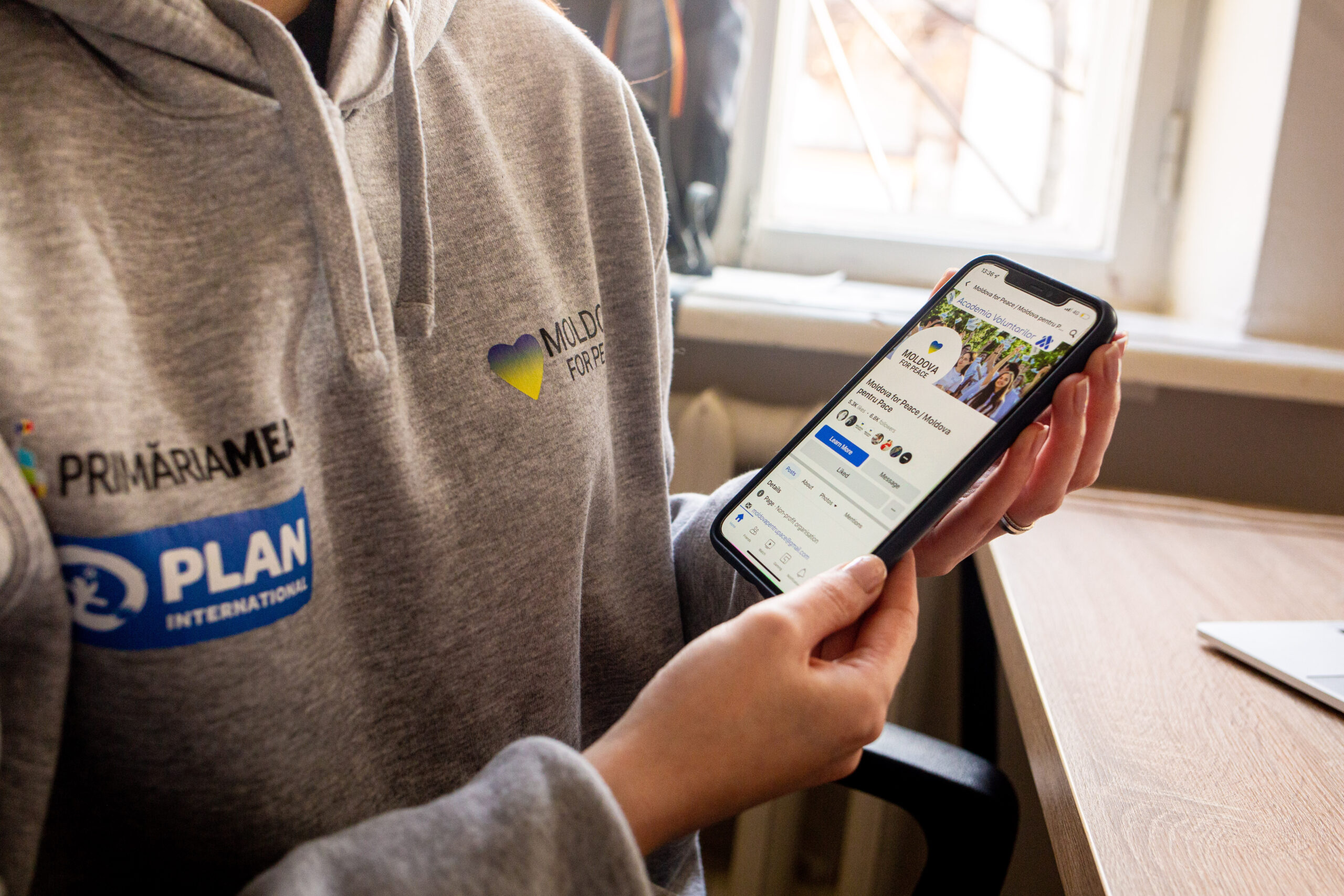 InfoUnit report: access to information and recommendations in the response to the refugee crisis in the Republic of Moldova
May 26, 2023
Temporary protection, financial assistance, border crossing rules and necessary documents for Ukrainian car owners. These are the main topics, which interest the majority of Ukrainians settled in the Republic of Moldova, according to the report "Analysis of the feedback of refugees and the local community, recommendations regarding the management of the refugee crisis"​, developed by the InfoUnit team, within the Laolalta Public Association, for the initiative Moldova for Peace.
According to the document, in the first three months of the year, 42% of refugees had questions and uncertainties regarding temporary protection, 32% of them touched on the subject of financial assistance and continuation of payments, and 11% were interested in the rules regarding the border crossing and the necessary documents to be able to drive Ukrainian cars in Moldova.
For this report, the InfoUnit team monitored 25 Telegram sources, 18 Facebook sources, 13 Viber sources and 13 online media sources. The report contains refugee feedback, conclusions, recommendations and relevant data, monitored during the months of January, February and March 2023. For example, only in March, Info Unit collected 1074 opinions and questions in more than 35 online channels.​
Another topic covered in the report is the tensions between the refugee community and the local one, with negative reactions being observed from both sides, and the controversial topics are those that touch on political, social, economic tensions, inequality of opportunities or even security. In this sense, according to the research team, creating social cohesion programs that involve both refugees and the local community especially in the regions, providing verified information to refugees and the local community remain crucial.
The report also comes with several recommendations for all actors involved in the refugee crisis, including providing more detailed and structured information to the community and ensuring that it is consistent across all channels, providing information posters or other visual materials on refugee rights and obligations, distributed at border crossing points as well as online, functional hotlines and trained staff on all subjects, directing and coordinating the distribution of humanitarian aid to cover all regions, redirection to free legal, psychological, medical and educational services, distribution of humanitarian aid for newly arrived refugees and vulnerable beneficiaries to pave the way for social and legal integration of refugees, local community participation in focus groups and events.
We note that the Info Unit team provides answers to refugees every day through several communication channels, including monitoring one of the largest refugee aid groups in Moldova, Ajutor UA from Moldova: almost 100,000 members. The Info Unit team has been following up on feedback since the end of July 2022 as part of their accountability to the Affected Persons Task Force (AAP TF).
InfoUnit Department was created by A.O "Laolalta" for the initiative "Moldova For Peace", with the support of the UN for refugees (UNHCR)
The report can be read here: